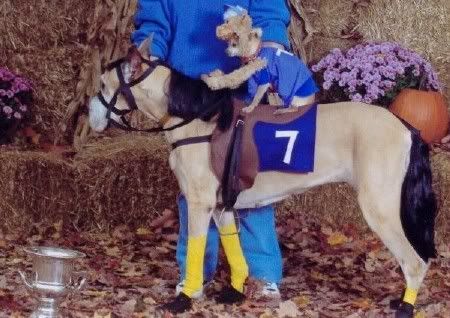 Pal is a 10 year old Great Dane, dressed up for Halloween as a race horse complete with her friend Snap the Chihuahua as her jockey.

Does your dog have a great Halloween costume? Then enter the Second Annual PupLife.com Dog Halloween Photo Contest. If your dog's photo is chosen, you could win a $25, a $50
or even a $100 Gift Certificate. Hand made costumes are encouraged, but store bought costumes are fine, too.