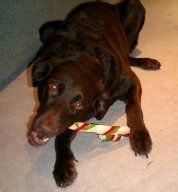 During this happy season of gift giving, please take a moment to give a gift to a hard working, tireless, and very worthy Animal Welfare or Animal Rescue organization in your neighborhood.

i-pets.com appreciates and supports the hard work and valuable services performed by animal welfare agencies and rescue organizations, so we offer them FREE SHIPPING on their orders. If you are ordering for a welfare or rescue, please e-mail me for the coupon code and you will receive free shipping on any order delivered to a rescue, welfare, or humane society address.

If you're looking for the best value, to gift many rescued animals, consider USA Rawhide Seconds/Irregulars, 10 pounds of USA Rawhide (approx. 15 to 25 pieces) for $22.50, or Dog Toys, starting as low as $1.00 each.

i-pets.com also has a great selection of Christmas Themed treats and chewies, some in bulk packs of 50 pieces - great gifts to keep homeless pets busy and happy at any time.