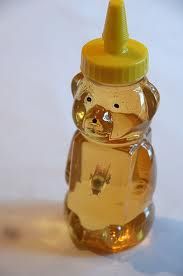 As crime sagas go, a scheme rigged by a sophisticated cartel of global traders has all the right blockbuster elements: clandestine movements of illegal substances through a network of co-operatives in Asia, a German conglomerate, jet-setting executives, doctored laboratory reports, high-profile takedowns and fearful turncoats.

What makes this worldwide drama unusual, other than being regarded as part of the largest food fraud in U.S. history, is the fact that honey, nature's benign golden sweetener, is the lucrative contraband.

What consumers don't know is that honey doesn't usually come straight – or pure – from the hive. Most honey comes from China, where beekeepers are notorious for keeping their bees healthy with antibiotics banned in North America because they seep into honey and contaminate it; packers there learn to mask the acrid notes of poor quality product by mixing in sugar or corn-based syrups to fake good taste.

None of this is on the label. Rarely will a jar of honey say "Made in China." Instead, Chinese honey sold in North America is more likely to be stamped as Indonesian, Malaysian or Taiwanese, due to a growing multimillion dollar laundering system designed to keep the endless supply of cheap and often contaminated Chinese honey moving into the U.S., where tariffs have been implemented to staunch the flow and protect its own struggling industry.

Continue to read this fascinating story ...