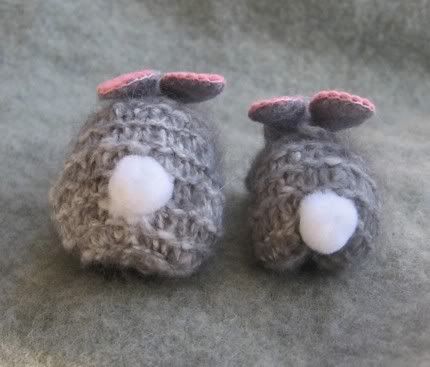 These tiny little bunnies (2.5" and 2.25") are knit from hand spun grey angora yarn so they have real bunny fur but won't hop away!

They are stuffed with clean wool and have embroidered wool felt ears. Completely handmade,this sweet set is so soft and fluffy. They would make a wonderful gift for the child, spinner or bunny lover on your list. These are traditional Waldorf style bunnies made completely of natural fibers, great for a nature table or doll play.

At Etsy by fairiesnest.