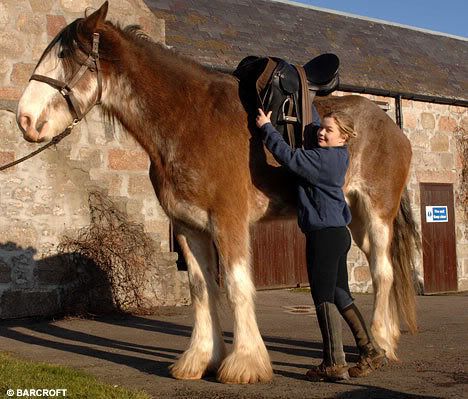 At 6ft 6ins and still growing, Digger the Clydesdale has become Britain's biggest horse, according to the Daily Mail.

Best estimates put the strapping Clydesdale at 19 hands and two inches (6ft 6in) - on a par with Britain's biggest living horse.

And at just four years old, Digger is the equivalent in equine terms to a teenager so there is still time for him to grow.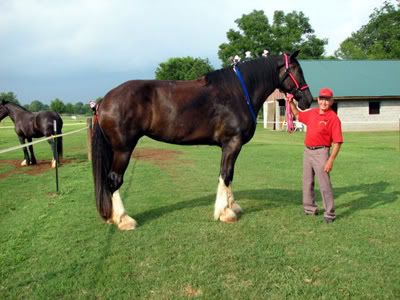 Tina, from Niota, Tennessee is now in the Guinness Book of World Records for 2008 as the Tallest Horse in the World.

At 20 hands tall, Tina is nearly seven feet tall. She has taken the top spot from former record holder Radar who is a little more than 19 hands tall.

Tina should have no problem holding on to her new title. Her owners expect her to continuing growing, topping out around 23 hands.