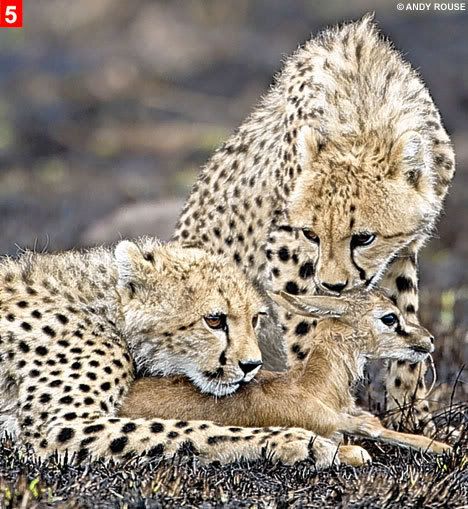 The Daily Mail has a series of amazing pictures by top environmental photographer Andy Rouse, which show a female cheetah demonstrating to her young the first rules of survival in the wild - how to hunt and kill.

The cubs think they have a brand-new friend and, pleased as punch, begin playing with it - nuzzling, and pawing and biting it as it staggers to its wobbly feet and tries to flee, again and again.

My cats do this same thing when they bring chipmunks and itsy-bitsy blind moles inside to play with. They chase the creatures from room to room, bat and swat them, bite them, lick them and flip them around until the poor little playmates die.