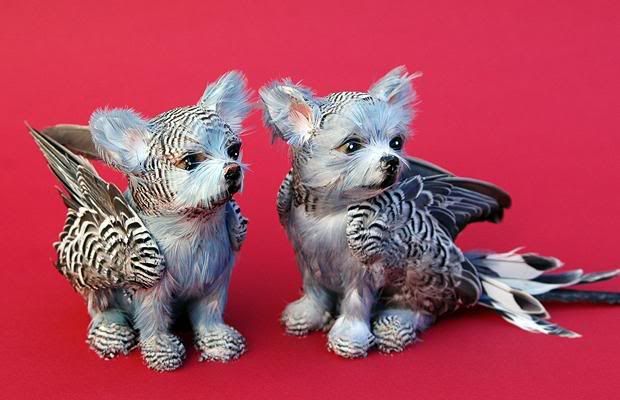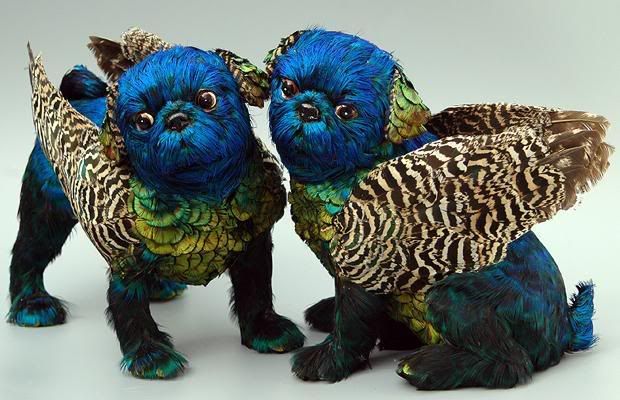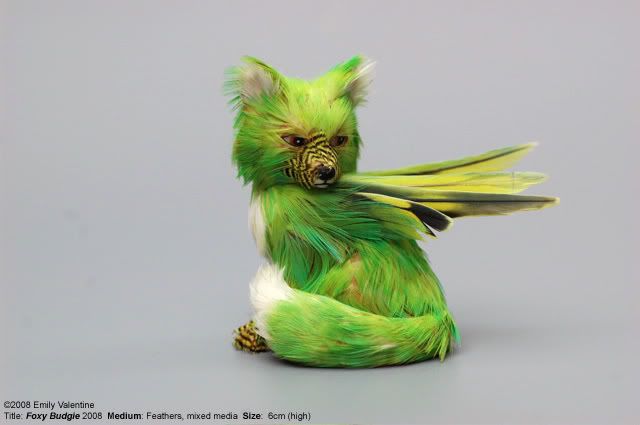 Emily Valentine Bullock is an Australian artist and jeweler.

She has developed an unusual technique and style using feathers from road kill, cat kill and dead pets. Recently she moved into a new source of feathers - trapping and killing the registered pest, the Indian Mynah bird.

In case you're not into dogs made out of feathers, Bullock also produces lingerie: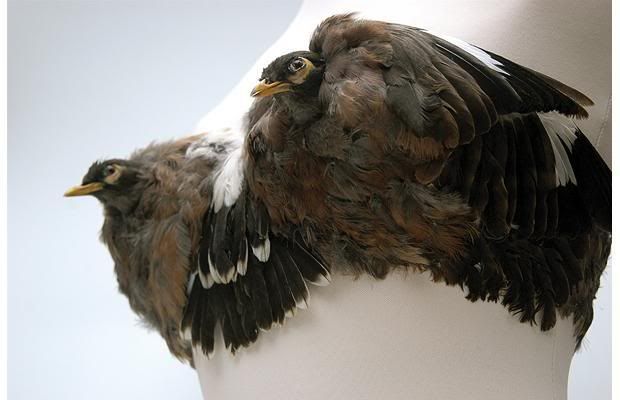 See more at her website.