Thanks, Tom Andrews, photographer extraordinaire, for letting me know about the Long Beach Bulldog Beauty Contest.

The contestants were all extremely attractive ...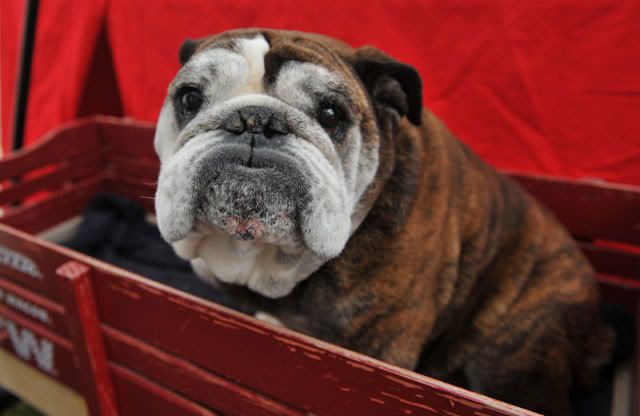 THE BULLDOG BEAUTY CONTEST was the main event at this year's Haute Dog Pageants produced by beauty pageant and bulldog enthusiast Justin Rudd. In addition to the Bulldog and French Bulldog contests, Rudd included pageants for Pugs and Senior Dogs this year for the first time. Contestants ranging in age from four months to 17 years traveled to Long Beach, Calif., from as far as northern California, Las Vegas, and Arizona, to compete for the coveted 2009 titles.